Mission
Our mission is to inspire and engage people of faith and religious communities to actively steward and sustain our natural environment.

Goals
Faith and Environment

Educate faith-based institutions on environmental responsibility.
Teach the issue, not the people or politics

Efficiency work

Motivate and support implementation on energy efficiency best practices
Provide conduit of information and resources

Grassroots volunteers

Build a cadre of excited volunteers
Create and maintain a conversation within a healthy network

Build leadership

State and National advocacy
Identify legislation, inform constituencies, and lobby

Energy Generation

Open economic incentives for installing solar and community solar
Windfarm support
Renewable energy credits.

Partners
Houses of Worship are renowned for their skills at building communities. NYIPL not only participates in climate-dedicated coalitions, we actively seek to build communities of enduring collaborations between the 800 registered 501(c)3 environmental organizations  in New York State.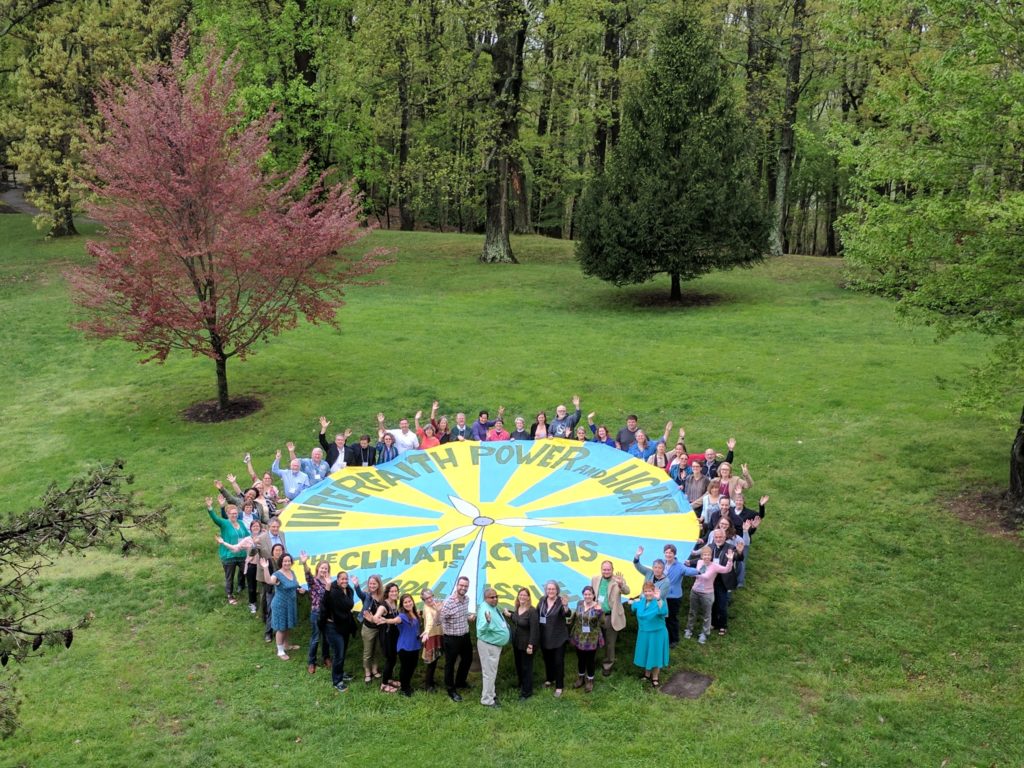 We are proud members of Interfaith Power & Light. We are one of 42 member states, which include Alaska and Hawaii.
---
---
---
We are proud, active members of NY Renews, a legislative advocacy coalition of 140 organizations across the state.
Executive Director
Rabbi Glenn Jacob is the executive director of the New York chapter of Interfaith Power & Light. Before coming to NYIPL he served synagogues from the Deep South to Long Island for over 25 years. In the Deep South, Rabbi Jacob was a civil rights advocate on issues of church and state, reproductive rights, hate group monitoring with the Southern Poverty Law Center, and funding for public education. In Philadelphia, Rabbi Jacob was the founding chair of the Interfaith Gathering of Lower Bucks (County). He is also an accomplished storyteller, lobbyist, and preacher .
Rabbi Jacob is a graduate of Washington University in St. Louis with a degree in philosophy. He received a Master's Degree in Hebrew and ordination from Hebrew Union College (HUC) in Cincinnati. He also received his Doctor of Divinity from HUC.
He delivered a TEDx Talk at Adelphi University in 2016 titled "God in the Public Square." The TEDx Talk is available on Youtube.
Phone: 516.382.6683
Email: gjacob@nyipl.org