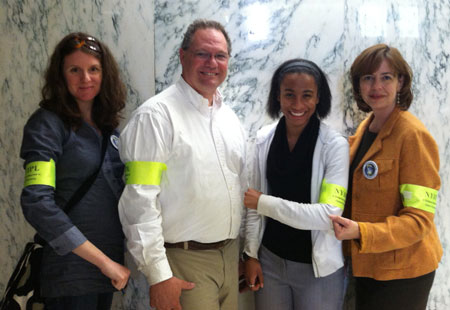 More than 125 concerned citizens descended upon the New York State Capitol on April 25th, 2012, to call upon legislators to protect our fragile planet. New York Interfaith Power & Light was well represented, and proudly flaunted our presence with armbands that read "NYIPL – A Religious Response to Global Warming."
After hearing from environmental leaders and politicians in the morning, activists gathered in groups to meet with the offices of more than 80 Senators and Assembly Members. We were encouraging them to support five bills:
What you can do: Contact your Assembly Member and your Senator and tell them to make it a priority to pass the Global Warming Pollution Cap and the Solar Jobs Act (or similar measures) next year.