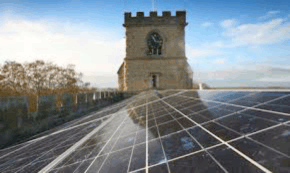 Your Church, Temple, or Synagogue will likely qualify for a free energy assessment and a low-interest loan for energy improvements.
Once you have done an energy assessment, NYSERDA has two financing options:
You can get half of a loan (up to $50,000) financed by NYSERDA at 0% interest.
NYSERDA may finance your project (for the improvements recommended in your energy assessment).  To pay this loan back, you would pay an incremental amount on your utility bill.
For specific questions or to sign up for a free energy assessment, please call NYIPL at (315) 256-0078 or email jswatkins@nyipl.org.