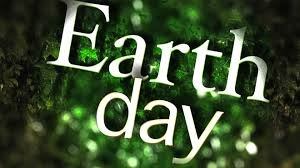 Earth Day is right around the corner. Here is a list of things you can do to call attention to climate change:
Hold a worship service around climate change. Sample sermons and other materials can be found here www.preachin.org
Show the film "Chasing Ice." Get a license to screen the film online here http://www.preachin.org/sermons-by-faith/chasing-ice/, or If you need a physical copy of the film, (or if you have a copy of the film to share) call (315) 256-0078.
Attend Earth Day Lobby Day – this will be held in Albany on May 5th. No lobbying experience needed! Come talk to your state Assembly Members and Senators about climate change and hydrofracking. Call (315) 256-0078 for more information
Add your name to a full-page ad on climate change that will appear on Earth Day in the Syracuse Post Standard. www.greeningusa.org/climate-change-action
Climate Action Across America: From April 21st to 25th citizens across the country are asked to speak up as part of "Climate Action Across America." If you can, please try to meet with your Member of Congress or Senators (or their staff) during this week.